Dear diary!
Today me and that two legged thing (I have never understood why they are only using their backlegs. What if they fall?)my Missis,
(she says she is my mama but my mam lives in Belladonna Cove, so she ain't my mama)we have moved to a new neighborhood.
She says it's called Sims Crossing.
I haven't seen any crosses here but I'm going to make my cross here.
One has to make ones cross somewhere.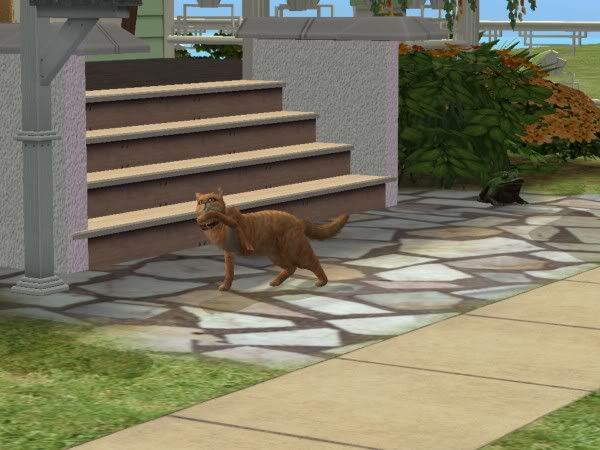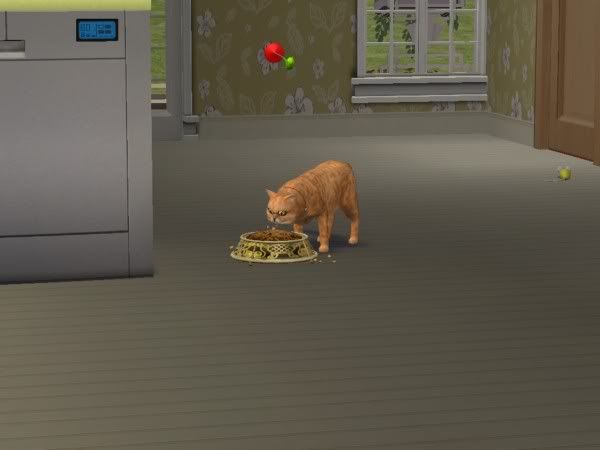 Looki, looki my table silver has arrived and she has made me a dish.
It smells like fish that's good for my digestion.
I can see Missis has put up my harmless toys, well I'll play with them later to make her happy.
I saw those two ugly looking two legged guys, who was moving our stuff, carrying my schratch board into one of the rooms.
Here it is!
"Purr, Purr make my claws nice and tidy, purr, purr"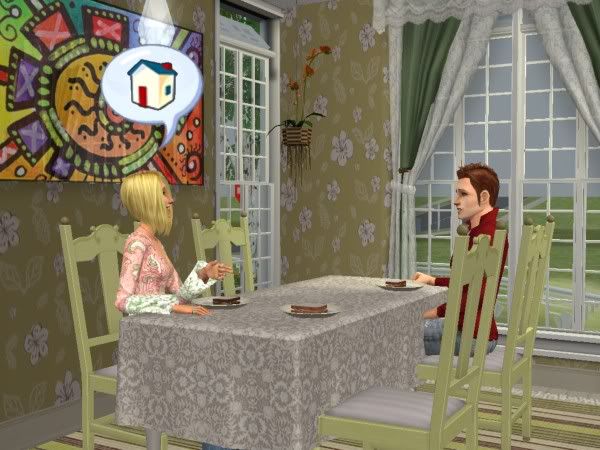 Oh no! Where did they came from?
"Missis two strangers in my kitchen!
Hallo!!
Where are you Missis!"
Me better hide.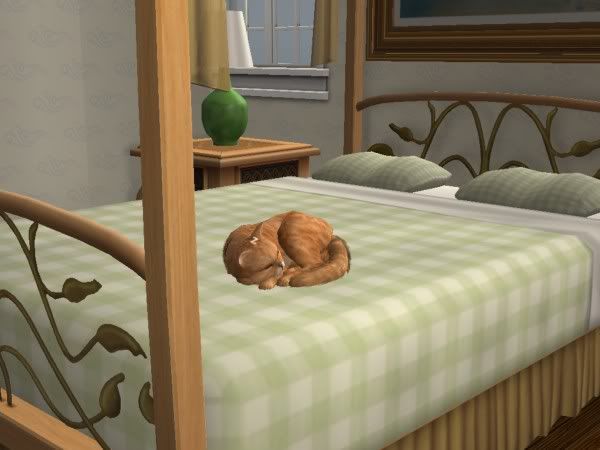 I´m all stressed out I better have a nap.
Missis bed would do nicely.
See you in a bit. "ZZZZzzzzzzz"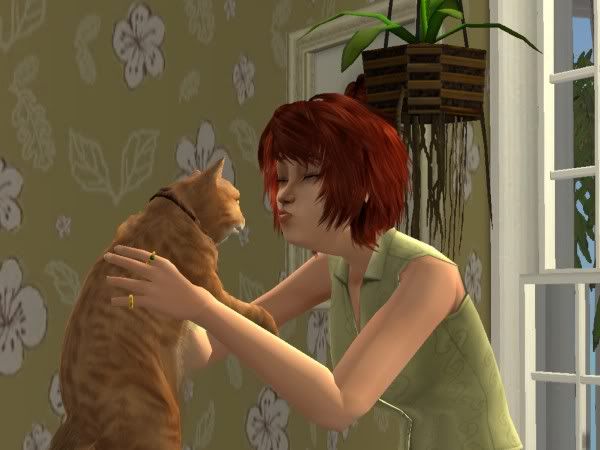 I woke up after my nap and walked slowly downstairs.
No sign of some strangers and it's quiet.
"There you are Hedda, come to mama I'm going to hug my little darling........"
Man is she hopless or what?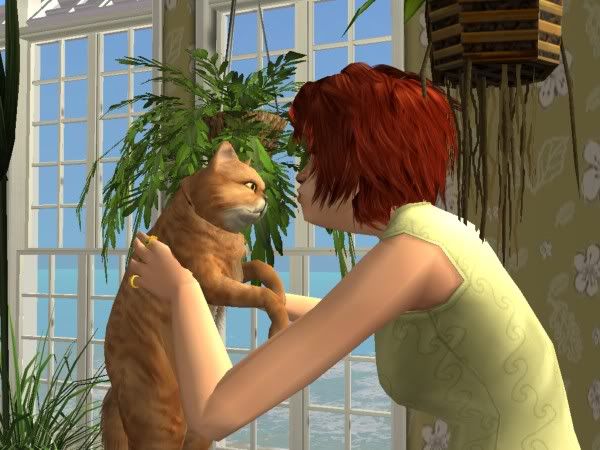 At least she smells good ham and cheese.
I'll do some purr for her to keep her satisfied.
"Purr, Purr"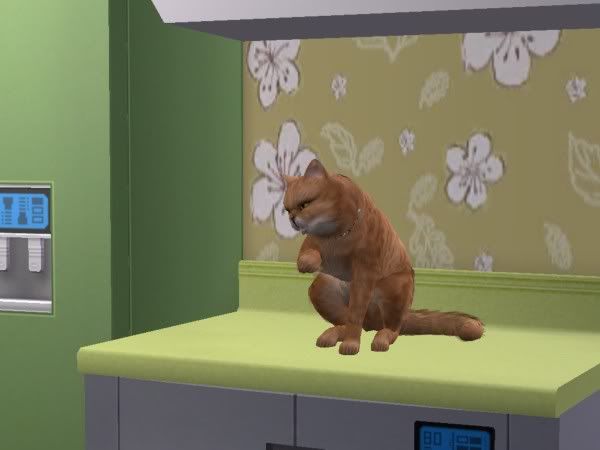 I'll better do some cleaning keep my fur in shape and my claws shiny.
Where did she go my Missis?
There she is sleeping.
If I do some Miaows maybe she wakes up
"Miaow, miaow......"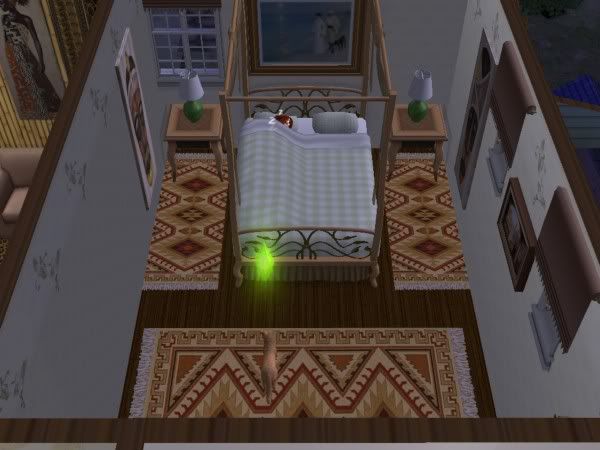 No that was no good, she only turned around and kept on sleeping.
What shall I do? Hmm.....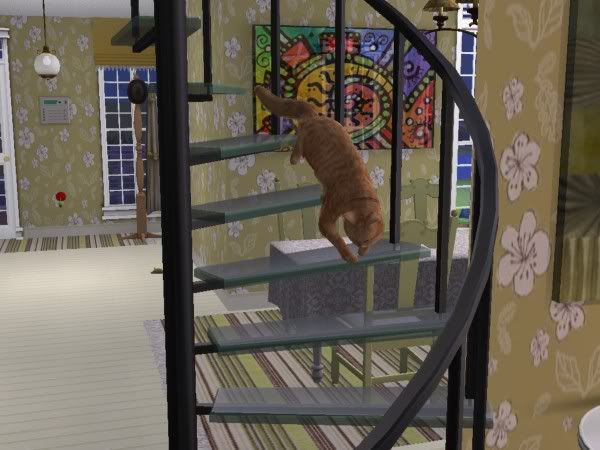 I know I go downstars and kill that mouse!
"Yahoo here I come be scared yellow thing!"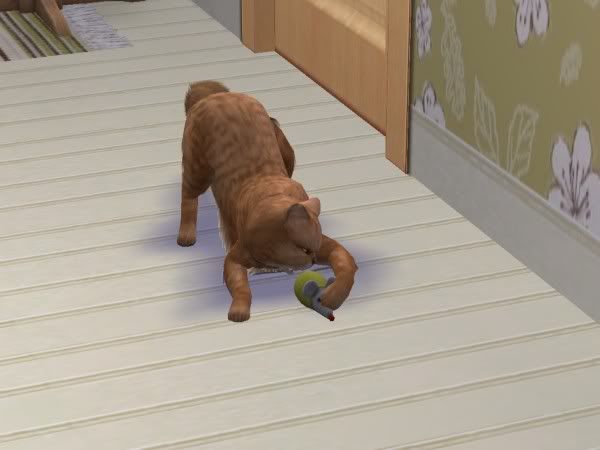 "I killed it Miaow, I killed It Miaow!!
I'm feeling a little dizzy.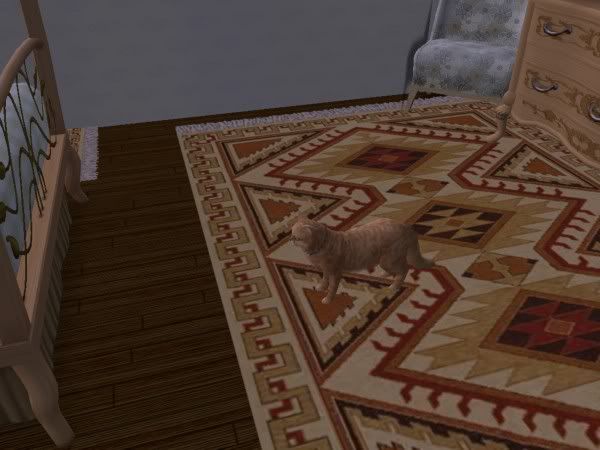 "Wake up! I killed that mouse Missis! Miaow!"
No idea I'm so sleepy, I think I tuck in for a while
Goodnight and sleep thight my dear diary!